Track Event #4 (HPDE) w/TT Aug 14-15 2021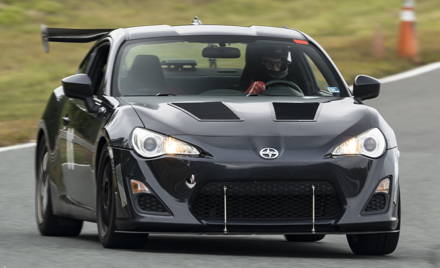 SCCA - Washington DC Region - HPDE
Saturday, Aug 14 — Sunday, Aug 15, 2021
Summit Point Raceway - Shenandoah
,
Summit Point

,

WV
Registration closed August 9, 2021 11:59 PM at 2021-08-09T20:59:00-0700 Registration ends August 9, 2021 11:59 PM at 2021-08-09T20:59:00-0700 Registration opens June 15, 2021 3:00 PM at 2021-06-15T12:00:00-0700 Registration runs from June 15, 2021 3:00 PM to August 9, 2021 11:59 PM
Join the Washington DC Region SCCA for our Track Event #4(HPDE) and Time Trial August 14-15, at Summit Point's Shenandoah Circuit. Track Event (HPDE) and Time Trials will run both days, with Track Event (HPDE) classes for Novice, Intermediate, and Advanced drivers.
Time Trials are open to street licensed and "closed wheel" race cars. (See Supplemental Instructions (SUPPS) for details).
The mission of the SCCA® is to fuel a safe, fun and exciting motorsports experience for automotive enthusiasts. The club's vision is to be the preferred motorsports community in the United States, built on fun, shared passion and access to an exhilarating motorsports experience. In all its activities, the SCCA seeks to foster an atmosphere that encourages living the values of the SCCA, which include:
Excellence: The Spirit of a Competitor Service: The Heart of a Volunteer
Passion: The Attitude of an Enthusiast Team: The Art of Working Together
Experience: The Act of Wowing our Community Stewardship: The Mindset of an Owner
The SCCA strives to ensure all participants at its events and activities enjoy a welcoming environment. The SCCA supports equality of opportunity and treatment for all participants and will make every effort to maintain an environment that is free of harassment, discrimination and any behavior that interferes with a safe, fun and exciting experience. A commitment to a welcoming environment and the SCCA values is expected of all members and attendees, including drivers, workers, crew, guests, staff, contractors and exhibitors, and other participants at SCCA activities, sessions and social events when representing the SCCA in print or electronic media.
Entry Fees for this event on the Summit Point Shenandoah Circuit:
One-day Track Day (HPDE) or Time Trial $ 275
Two-day Track Day (HPDE) or Time Trial $ 375
An "All You Can Eat" option - Entry into both an Advanced Track Day (HPDE) group and Time Trial
AYCE – 2-Day $ 475
AYCE – 1-Day $ 375
The Supplemental Regulations are mandatory Reading.
NOTICE: Open (convertibles, with or without removable/retractable hardtop) cars must have an SCCA Time Trials legal roll bar or factory rollover protection (bring factory documentation). The top of the roll bar must be above the top of the helmet of both driver and instructor. Removable hardtops are NOT considered rollover protection.
As outlined in the SUPPS a Tech Inspection must be completed before you attend the event. The Tech Inspection Sheet can be found here:
2021 HPDE / TT Tech Form
For More information on the High Performance Driver Education Program please visit our webpage on the Region's Website: HPDE - (wdcr-scca.org)
Vehicle Insurance is not required for this event, but we do recommend it. Here are links to two vendors that have approved our events for their HPDE on Track Insurance coverage. We DO NOT endorse either vendor. Hagerty HPDE Insurance or Lockton HPDE Insurance
We would not be able to hold our events without the OUTSTANDING support of our Region Sponsors and we really hope you will consider them when the need arises.